True Utility Smart Knife Folding Knife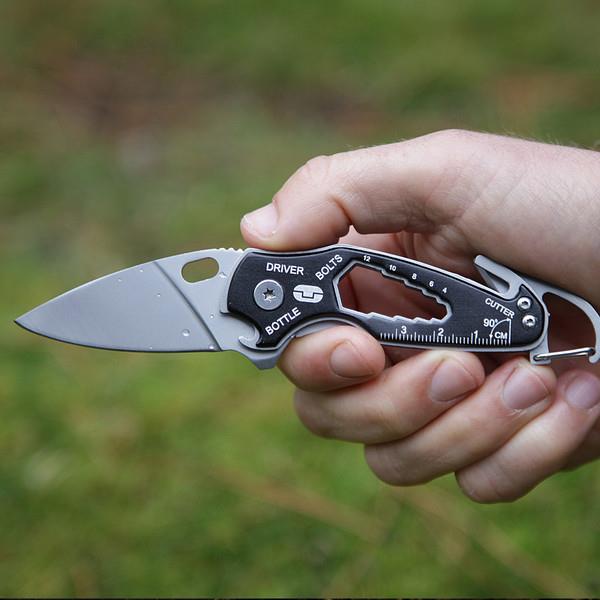 A small, handy folding knife with additional features that make it a true mini-multi-tool.
The knife comes from a series of ingenious gadgets from British utility company True Utility.
Made of stainless steel and aluminum (handles).
Its main advantage is a carbine placed on one of its ends, which allows it to be attached to keys, loops, backpack.
SmartKnife is small, but it contains some very useful tools:
– sharp knife with a blade of 5.5 cm in length
– flat-blade screwdriver
– safe belt cutter
– a bottle opener
– key for nuts: 4, 6, 8, 10, 12 mm
– measure in centimeters
– comfortable snap hook
– one hand opening
Technical data:
– knife material: stainless steel 420
– handle material: aluminum
– length after unfolding: 10 cm
– blade length: 5.5 cm
– weight: 72 g
Each True Utility branded product is packed in a high quality, robust, waterproof box made of transparent composite.
This one-handed, rubberized gasket protects sensitive items such as lighter, bank notes, documents, and more from the damp. The latch on the lid allows the lanyard to be secured.
External dimensions of the box: 70/75 x 120 mm